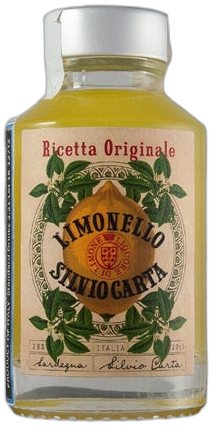 Silvio Carta
Silvio Carta - Limonello Ricetta Originale 100ml
100ml lemon liqueur from Zeddiani, Sardinia. Infused with up to 1.2 kilogrammes of WHOLE organic lemons for this very special liqueur.
Description
The lemons for Carta Limonello (purposely missing the 'C') are grown in the onsite organic garden on the Carta estate. The liqueur's flavour is powerful, with ripe lemon fruit, lemon oil and lemon flower aromas.
The flavour is juicy and bracing with intense real lemon flavour, bright acidity and a fresh finish. Smooth and easy to drink, serve straight from the freezer, or mixed with Prosecco or tonic for a refreshing cocktail.
Features
Perfect for an after-dinner drink
28% alcohol
A true taste of Sardinia