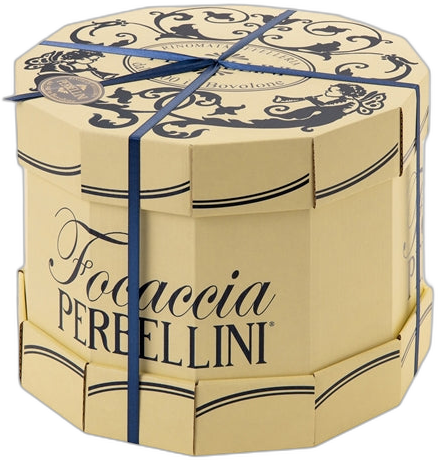 Perbellini
PERBELLINI FOCACCIA VENEZIANA 750G
Focaccia is according to legend a bread enriched with butter, eggs and sugar. The idea seems to be from a baker from Treviso who worked his bread dough with these ingredients, resulting in a soft and light cake, to be given to family and friends as gifts at the holidays.

Pasticceria Perbellini, respecting this regional tradition, offers it covered with soft Italian almond icing, guaranteeing 48 hours of rising time.
Unlike Traditional colomba, the Venetian focaccia dough contains a reduced amount of butter, which makes it thinner and fluffier.