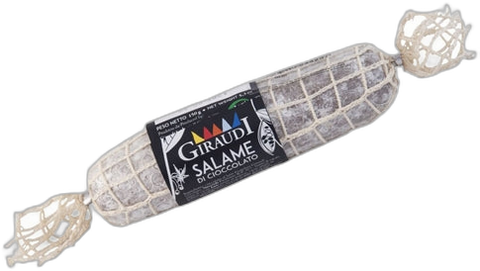 Giraudi
GIRAUDI GIANDUJA SALAME 150G
Dark chocolate, crushed biscotti, toasted almonds and hazelnuts shaped and presented to look like a classic-shaped salami.
Description
Giraudi's Salame di Cioccolato is a lot of fun and certainly a conversation starter, but it is no gimmick. These are fine quality ingredients that can be sliced a served with coffee and liqueurs.
It will also be right at home on a cheese board.
Features
Finest quality dark chocolate
No artificial colours, flavours or preservatives