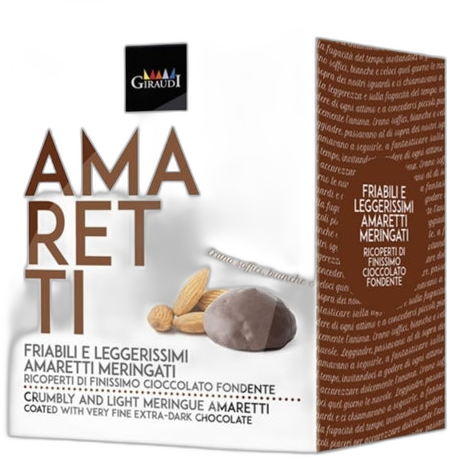 Giraudi
GIRAUDI AMARETTI CHOCOLATE COATED 250G
Extra delicate and crumbly meringue-type amaretti almond biscuits with a fine dark chocolate coating.
Description
Amaretti are light, crunchy biscuits flavoured with bitter almonds that are typical of the Piedmont region, but popular throughout Italy.
Giraudi take excellent quality, authentic amaretti and coat them in a fine layer of dark chocolate.
Features
Finest quality dark chocolate
Delicate, light, amaretti
No artificial colours, flavours or preservatives