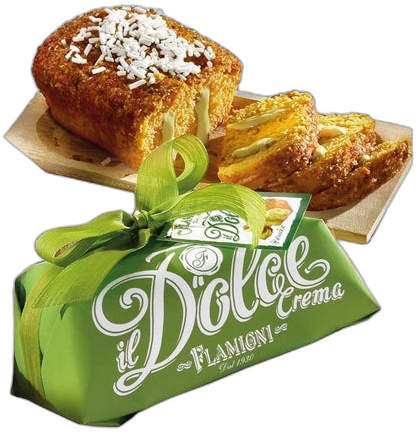 Flamigni
FLAM DOLCE CREMA CAKE W/PISTACHIO CREAM 300G #2752
This cake is made with a soft and fragrant dough, filled with a pistachio cream, presented in green handwrapped packaging.
Description
During the festive season panettone can be enjoyed anytime of the day. Serve it warm or even toasted with morning coffee. During the day it is the ideal festive accompaniment to a dry prosecco or spritz cocktail.
If having it as a dessert, or after dinner treat, serve it warm with a little gelato or whipped cream and match with a sweet, crisp, Moscato d'Asti.