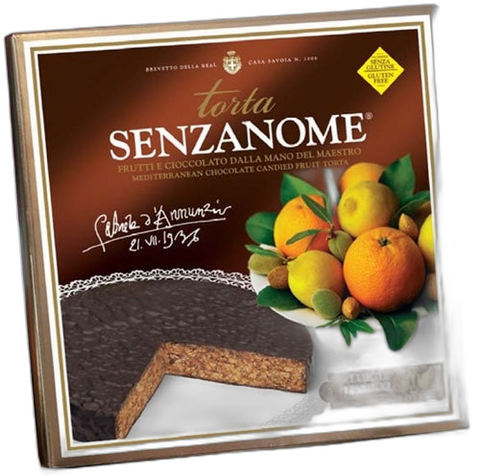 Luigi D'Amico
D'AMICO SENZANOME CAKE 500G
Senzanome is an ancient regional Abruzzese specialty.  A dense mixture of local, candied fruits is mixed with orange and lemon peel, almonds and honey, covered in a thin layer of quality dark chocolate. Gluten Free.
Description
In 1850 in the town of Pescara, in the Abruzzo region of Italy, Luigi d'Amico opened a dolceria and began creating sweet products of this southern region.  Gabriele d'Annunzio, one of Italy's most celebrated and controversial poets, wrote extensively of the beauty of d'Amico's products in the late 19th and early 20th centuries.
Today, the flavours and aromas of times past live on in the exquisite pastry arts of the d'Amico dolceria. The dolceria is renowned for its respect for original recipes, carefully chosen ingredients, traditional production techniques and refined packaging.