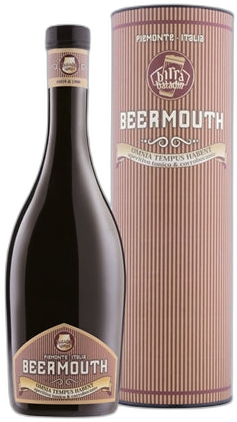 Baladin
Baladin Beer - Beermouth 500ml
500ml Vermouth-botanical-infused barley wine
Description
Introducing Baladin's new Xyauyu-based "vermouth" with a beautiful amber colour. It has scents of spices and moderately balsamic notes. The taste is elegant and well balanced, with a citrusy touch, and a persistent and pleasantly acidic finish. It is excellent on its own, or mixed in a cocktail in place of a traditional vermouth. Beermouth is made by infusing Xyauyu beer with 13 Piedmontese botanicals (spices, berries and flowers) whose aromatic range is very faithful to that of a traditional vermouth.
Features
19.0% alcohol
Use in the place of a traditional vermouth in negroni and other cocktails
Baladin uses six strains of native yeasts (Lievita Madre) in their production.