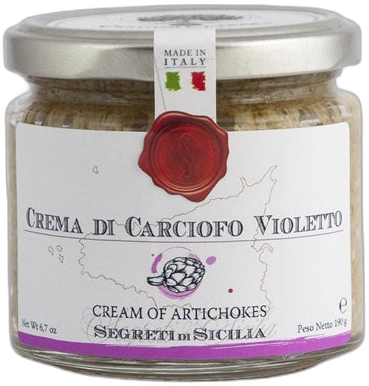 Frantoio Cutrera
Segreti - Artichokes 'Violetto' Pâté 190g
**BEST BEFORE 10/2023** A blend of tender Sicilian "violet" artichokes with extra virgin olive oil, local oregano, garlic, parsley and chilli.
Description
This pesto has an intense aroma of fresh artichokes. The consistency is luxurious and creamy. Intense flavour of artichoke with a light aroma of oregano and parsley.
Serving Suggestions: Great for bruschetta, sandwiches, and pasta.